The ALF Group has been creating contemporary Italian furniture for over 50 years and offers consumers an unparalleled combination of value, quality, and style. Rosner Home is pleased to offer the ALF Group furnishings to discerning customers who value excellence, craftsmanship, and beauty.
Contemporary furniture blends seamlessly with numerous décor styles due to its clean lines and quality materials. The woods used in the collections are carefully selected to provide both beauty and timeless appeal to each piece, like in the Pisa bedroom collection.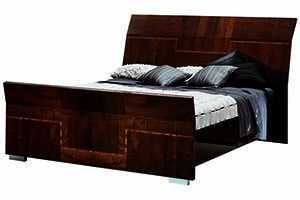 Fine walnut Canaletto-Zebrano wood in a high gloss finish makes the Pisa bed a stunning addition to any bedroom. The collection includes a bed, dresser, mirror, chest, and nightstand to outfit your entire bedroom in contemporary Italian style.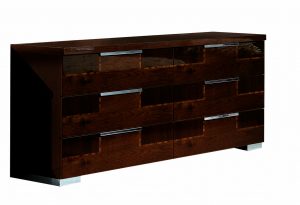 ALF also manufacturers entertainment unit components that blend seamlessly with many styles and offer the quality and functionality that consumers expect and deserve. Like the other collections offered by the ALF Group, entertainment units are available in numerous finishes and styles to suit all tastes.
The Eva entertainment unit comes in a mink birch high gloss finish with chrome accents, giving the piece a contemporary sensibility that balances well with the organic finish of the wood.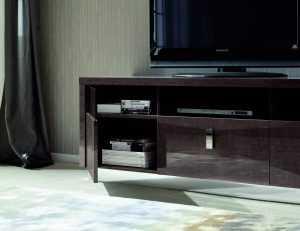 For those desiring a more modern look that blends well with different colours, the Mont Blanc television base comes in a high gloss koto finish in white.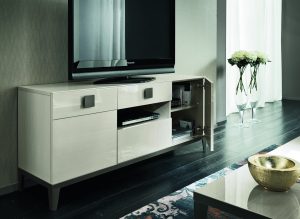 All entertainment collections have numerous pieces within each collection to allow complete flexibility to meet consumer storage needs. Media towers, shelves, and coordinating pieces allow the consumer complete freedom to build a collection that suits both their needs and tastes.
The contemporary collections of the ALF Group are available in a wide range of styles and finishes to suit many styles. In addition to the pieces seen here, ALF also offers dining sets and office furniture in the same contemporary Italian style. The clean lines and quality finishes means the pieces in all of the collections have a timeless appeal.