The living room is the most important space in any house. It represents a house and the people living in it. Living room is the place where all the family members spend most of their time together, and where you host your guests. A well-decorated and thoughtfully furnished living room enhances your cherished times. Therefore, it is important to design your living space in a way that suits all your family needs. Choosing the right furniture for your living room can make it more inviting and comfortable. The following tips can help you choose your living room furniture smartly:
Know Your Living Room
Before going out to purchase furniture for your living room, you need to know what exactly you are looking for. You have to have a theme in mind. Modern contemporary furniture works well for sleek and minimalistic living room. If your focus is luxury and opulence, more traditionally designed furniture can accomplish the purpose. You need to keep the purpose and utility in mind as well. If your kids like to spend most of their time in the living room, the furniture needs to be sturdy and easy to clean.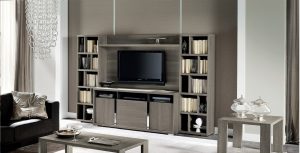 Do Not Compromise On Quality
You are not going to buy new furniture every day. It is a good idea to look for investment pieces. A few well-constructed pieces that can stand the test of time are much better than less expensive glossy furniture. Furniture made from high-quality materials, like leather and wood, with masterful craftsmanship, never goes out of style. Italian furniture can be a good choice as it offers unparalleled style and staying power.
Do Not Forget To Entertain
Every living room needs a focal point. A good modern entertainment unit can be a perfect centerpiece for your living room. An entertainment unit that has the capacity to house all your favorite entertainment devices, like TV, DVR, DVD player, laptop as well as speakers, is the perfect family-friendly fixture that every living room needs. It is always a good idea to look for luxury with utility.

Mont Blanc Entertainment Center
Go For Chairs
Every living room needs some basics, which include sofa sets, ottomans, side tables and coffee tables. A design idea that is becoming increasingly popular is swapping sofas with armchairs. Especially if you have limited space in your living room, well-constructed, stylish and comfortable chairs can prove a good seating option. Super-deluxe chairs with armrests and leg-rests can add some personality to your living room.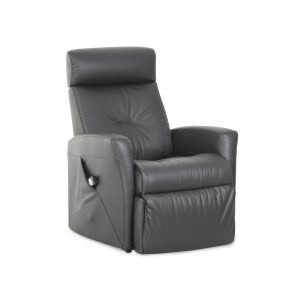 We hope you will keep these tips in mind when choosing the furniture for your living room.